"If you wait until you can do it perfectly or without criticism, you'll never do..."
– http://www.ucb.co.uk/word-for-today.html
12 tags
Live freely and lightly
Seriously, can there be a better way to live? you ask  your  self. God is saying keep company with me and you'll learn to live freely and lightly' (Matthew 11:28-30 TM). I know I'm not perfect but everyday, I get to understand Him better and allow Him to worry in my place.
12 tags
"Consistent prayer lifts you to a higher, positive place where you learn how to..."
– word for today
6 tags
"Hold on to what you've got. It doesn't make a difference if you make..."
– http://bit.ly/17V5X4c
5 tags
Learn to pray for what you need and allow God to provide it in HIS way, in HIS timing. When you do, you'll enter into HIS rest.
3 tags
"God understands your weaknesses and He will work with you on them, but He won't..."
– Word for today
"It is not that we are abandoned. Christ has not abandoned us. It is not that we..."
– John and Stasi Eldredge (via ofinfiniteworth)
5 tags
An already won battle
Remember, weather we like it or not, we're in a battle, a spiritual one, not physical, one of faith.The bible says the devil just wouldn't  quit, roaming around, looking for whom to devour(1 Peter 5:8). In fact he is your only enemy, no one else. I urge you to "be self-controlled and alert". However, one thing is certain about this battle, God has done everything necessary...
4 tags
Just love
God is not saying you MUST do anything. Don't be surprised. Thats why He saved us to freedom the first place (Galatians 5: 13), Thats why He wants us to live life in full (John 10: 10) . So we are not conditioned by MUST's. He is saying if you love ME (john 14;15), if you love your neighbour as you love yourself (Galatians 5: 14) you would do the right things anyways. So He is only...
7 tags
Love, the only law (gal 5:14-23)
Do you know that loving your neighbour as yourself fulfils the entire law in the bible (gal 5;14)? However, we can't fulfil this law without the Holy Spirit. So we are been urged to keep in step with the Spirit (gal 5; 25). As walking with the Spirit don't just help us keep the single love law in verse 14 but enables us to do the acts of the sprit listed in 22-23. And finally, walking...
5 tags
So, who are you thinking of giving up on? Don't do it! Give them, and God, another chance! God sees potential in people, even flawed people, and we must too.
We are humans and we get impatient. However, God is never late, He is always right in time. Don't take matters into your hands. Hold on. They are great and mighty things ahead (Jeremiah 33:3)
3 tags
He's willing
We all need the masters touch in some areas of our lives. the good thing is that Jesus is willing (Mark 1:41) to touch us. Again and again. We just need to ask. You would be glad you did. Have a blissful day God bless
5 tags
A journey of trust
I was reading a blog on Tumblr. The writer wrote and I quote, "when fear gets a hold of my heart, I just know that I'm not trusting Him and I'm allowing myself to forget who He is". That's the problem. We easily forget His mightiness. That He sits on the throne of heaven and as big as the earth is, it's His foot stool. Isaiah 40:12 said He fits the waters of the earth into his palm. How awesome...
9 tags
Trust in The Lord (proverbs 3:5)
Trust in The Lord with all your heart(proverbs 3:5). Sometimes, it feels, and looks unreasonable to do so. I agree. But, look at what the other part of the verse says. Lean not on your understand, on your feelings, on your thoughts, your intelligence. Because His ways are not our ways, nor his thoughts ours (Isaiah 55:9). Do we want to trust in our feelings that is so unstable that in two seconds,...
11 tags
Delight in The Lord (Ps 37:4)
He'll give you the desires of your heart(Psalm 37:4) when, you trust in him and do good(Ps 37:3), when you are relentless in doing good (Galatians 6:9). Also when you take delight in Him (Ps 37:4). Let me talk a bit about delighting in Him. See what Ps 37:23 has to say. God says, He'll make your steps firm. That is, you'll not fall. God isn't saying that you wouldn't...
We cant be self-reliant, we need God's help to help us remain strong in faith
Giving
The truth is, we can't out give God. I was reading a plan and I quote "the more generous we are with our giving, the more generous is with his blessings…".
Beautiful Lies
When you start to know someone, all their physical characteristics start to disappear. You begin to dwell in their energy, recognize the scent of their skin. You see only the essence of the person, not the shell. That's why you can't fall in love with beauty. You can lust after it, be infatuated by it, want to own it. You can love it with your eyes and your body but not your heart. And that's...
When fear gets a hold of my heart, I just know...
7 tags
What the justification by faith gives us Romans 5:...
A major part of Romans 2 to 4 discussed our justification via faith and also, obedience and faith as a criteria for righteousness and not our works necessarily. Putting Abraham into perspective. Romans 5 however, highlights that this justification via faith, gives us peace with God, gives us access to his grace and gives us hope to boast in his name. Have a wonderful day knowing that you have...
"You don't realise Jesus is all you need until Jesus is all you have."
– Timothy Keller (via hisstorythroughmine)
"You don't realise Jesus is all you need until Jesus is all you have."
– Timothy Keller (via hisstorythroughmine)
Watch
A chat with God
3 tags
Come! I will do new things
I have come that you may have life and may have it abundantly(John 10:10) . From John 5:40, we have this life by coming to the Father. This coming to the Father also gives us rest(Matthew 11:28). John 6:37 says that He shall by no means cast you out. So come, come, come . Come with your pains, fears and you wouldn't be the same. He is saying today that you trust Him. That He will do a new...
5 tags
"He loves us with an everlasting and unfailing love. He knows every detail about..."
3 tags
God's will (Romans 12:2)
Our thoughts helps to enable our transformation from "ungodly things". So we ought to think of "Godly things" Philippians 4:8.( You can also refer to Joyce Meyer's Battlefield of the Mind) . By thinking in the right manner, we'll be able to experience God's will. How wonderful is the will of God; pleasing, good and perfect.
"We couldn't escape the sin and the shame that kept us bound. We couldn't break..."
– Matt Redman
2 tags
"…the faithfulness of God is not only immense, but it is unending too- it..."
– Matt Redman
4 tags
"Lord God of heaven, remind me that I am important to You and that I am loved by..."
– Joyce Meyer
4 tags
"Don't run around seeking counsel from just anyone. Pray first, asking the..."
– Joyce Meyer
4 tags
"As we gaze upon the wonders of creations, we look up towards the heights of a..."
– Matt Redman
Gifts (Romans 12)
Gifts are freely given as demanded by God. Most of us don't have any idea of these gifts. From Romans 12:1 God wants us to be aware of them. Just like God gifts, there are also different types of spiritual gifts all coming from God . But they are given for the common good . The good of the church, our neighbours, ourselves. Because we all need each other. I guess that's why God...
3 tags
"We will sing an endless hallelujah- a heavenly tribute of thanks praise to the..."
– Matt Redman
3 tags
"In the end, there is nothing as powerful as a made up mind"
4 tags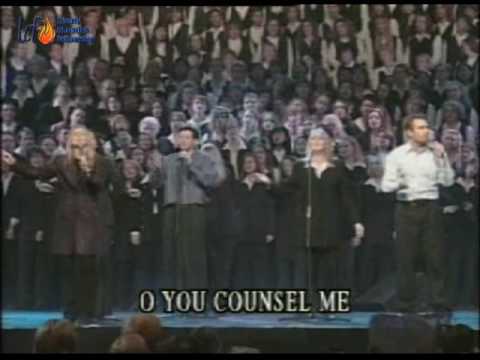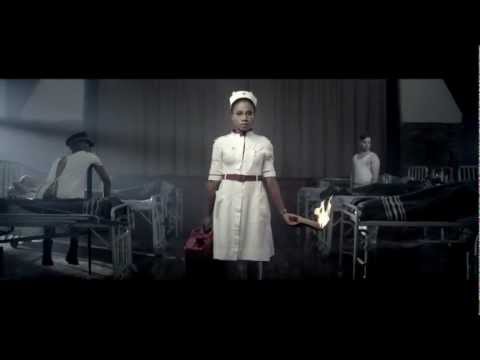 6 tags
"I think most people are just trying to be happy… Most people just want to feel..."
– Lisa Unger, Sliver of Truth
2 tags
"He still does not change. Holy, Holy, Holy is The Lord God Almighty who was and..."
– Revelation 4:8
7 tags
How to take up the whole amour of God, Ephesians...
Why we should take up the whole amour of God; to be able to stand against the devils schemes (Ephesians 6:11) , to be able to withstand (James 4:7 describes it to be able to resist the devil). But that's is not what I want to point out today but how we can do this looking at Ephesians 6:14. Through knowledge of the truth. This knowledge of the truth, comes from studying "holding"...
5 tags
"The reasons for the praise of our God are so wide and so wonderful that we could..."
– Mary Redman
11 tags
I'm a research student (1 Corinthians 1:8)
I am a research student and this can be difficult at times. This week, you are making lots of progress, the next week you are not. The next week, you find something and its like all you have done previously do not link up. Most times, you keep asking your self "how on earth did I get here". But , am encouraging those like me today that He'll keep you firm to the very end (1...
6 tags
A journey to walk through
I was going through Ephesians 2:10. Then I broke the verse into three sentences; we're God's masterpiece, we're created in Christ Jesus for good works and God has prepared a journey that He wants us to walk through. I'll concentrate on the last sentence "God has prepared a journey that He wants us to walk through". One of those walk is that of light (Ephesians...
6 tags
Hold on (John 8: 31 – 32)
How can we know the truth? John 8:31 explains that we should hold on to the teachings of the Bible. What does it mean to hold? It means to believe, to have faith in, to trust… Remember when you were little and you wanted to cross the road and you were with mum and dad, they say "hold me". You put your trust in them that they would see you safely to the other side of the road. Same here, the bible...